Michelle Obama en visite officielle a Paris...
...J'avais 16 ans la dernière fois que j'ai appelé ma copine
pour être certaine d'être "assorties"...
Shoot the stylists!!!

Michelle Obama official visit to Paris...
I remember being 16 and making sure my best mate and I wore matching outfits to go out...
Sack the stylists!!!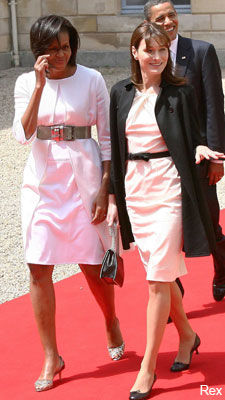 Oh Carla, what's with the 80's school girl fringe??
Oh Carla, la frange façon écolière 1980???