Rock & Republic...La Vie après Victoria Beckham...
Rock & Republic...The Life after Victoria Beckham...

Après un -trop- long moment d'égarement...
R&R retourne a ses sources...Rock!!..
Ouf! Fini les horribles géantes broderies dorées sur les fesses
qui nous ont presque fait oublier
que les jeans R&R sont parmi les mieux coupes de la planète...

After a -too- long lost ride...
R&R returns to its Rock roots!!...
Phew! No more of the horrid giant gold embroideries on the backside
that almost made us forget
that R&R jeans are amongst the best fit on planet denim...

Le produit phare de la saison...
Le jeans/legging "trompe-l'oeil...
En bref, un legging imprime Jeans
avec effet poches, rivets et tout et tout...
Ambitieux et drôlement tentant...
Pour les très très très minces...

This season's top piece...
The denim/legging "trompe-l'oeil"...
Basically a screan-printedscrean-printedscrean-printedscrean-printed legging
pockets, rivets and all...
Ambitious and very tempting...
Skinny Minnies only,
goes without saying!!!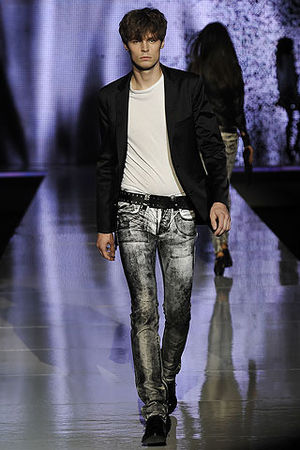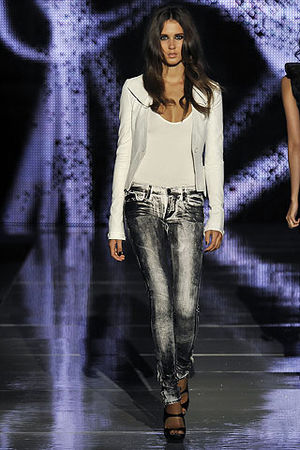 Source Style.com