Un grand merci a Valerie de BleachBlack
qui a bien voulu que j'utilise la photo de sa creation...
A big thank you to Valerie from BleachBlack
who has kindly let me use the picture of her own creation...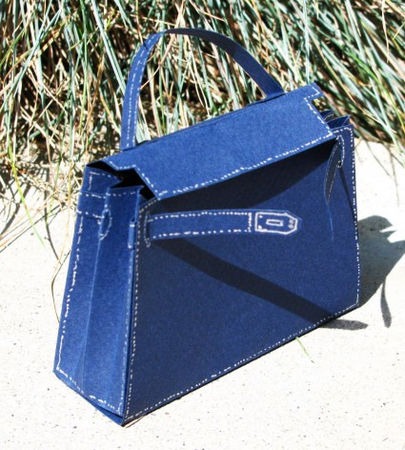 Et voila, compliments de la maison Hermes...
Une feuille de Canson couleur A4...
Un peu de colle, des ciseaux et de l'imagination...
Et le talent de Valerie
Génial, non?
This is it, with compliments of the Hermes House...
An A4 sheet of thick paper...
A little glue, cisors and a bit of creativity...
And Valerie's DIY talent
Fabulous, isn't it?

Moi, je vais tenter celui-ci...
Photo du produit fini a suivre...
I will try this one...
Picture of the finished product will follow...