Journée de pluie...C'est comme si l'automne venait avant le Printemps et l'été...Déprimant...
Rainy day...It is as if Autumn was coming before Spring and Summer...Depressing...
Le bon cote de la chose, c'est que j'ai encore plein de temps pour faire des économies...Parce que les bottes Wylde de l'hiver prochain, il me les faut...Na!!!
The good side of it, is that I have got plenty time left to save money...Because the Winter 09 Wylde boots, I just Want...Yes!!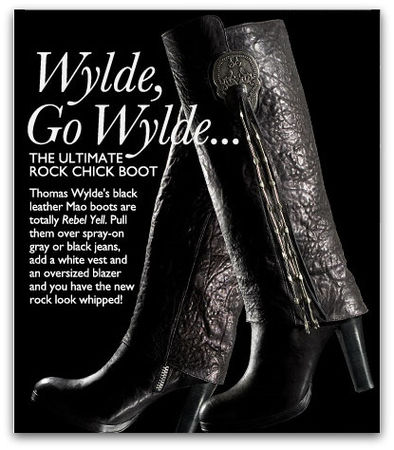 Photo Net-A-Porter