Ce matin, un petit tour dans les magasins...histoire de demander pour la 4000ieme fois a la TRES patiente responsable du magasin TOPSHOP si la veste "Union Jack Flag" est sur le chemin de Bournemouth ET de ma garde-robe...Toujours pas, mais on ne perd pas espoir...Et hop, un petit tour a cote chez pour jeter un oeil sur le stock ACCESSORIZE...Et hop, coup de coeur pour...

This morning, little stroll to the shops...in order to ask the TOPSHOP's manager for the 4000th time whether the Union Jack Jacket will ever be on her way to Bournemouth AND my wardrobe...Still nothing but I keep my hopes high...And hop, a little look into ACCESSORIZE to check the new stock...And hop, couldn't possibly pass on...
Et si vous n'habitez pas a cote de chez ACCESSORIZE, rendez-vous dans mon SHOP...Expedition dans le monde entier!!!
And if you don't live next to an ACCESSORIZE shop, meet me in my SHOP...Worldwide shipping!!!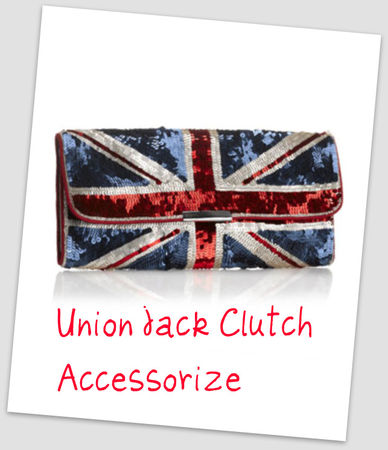 Coton rebrode de paillettes - Interieur double satin marine
Poche zippee interieure - Chainette ringarde MAIS amovible!!!
Sequined embroidered coton - Navy satin lined - Inside zip pocket
Naff chain YET removable!!



En patchwork de coton - Pas aussi Rock mais super mignon...
Trousse a maquillage et petit porte-monnaie ou autre...
In cotton patchwork - Not so Rock, yet really cute...Make-up and coin purse...



Porte-cles coeur en perles sur metal - Bijou charme pour telephone...amovible - Badges emailles - Porte-cles "boule de neige" Bus a imperiale Londonien
Metal heart keyring with beads - Phone charm...removable - Enamel badges - Double decker London bus "Snow ball" keyring