Il y a des créateurs de mode qui restent fidèles a leurs influences et inspirations...De saison en saison Thomas Wylde fait partie de mon top 5...Trop imite, jamais egale...Alors pour les adeptes de la tendance Rock de l'été 2009...Le Maître en la matière...Ou en l'occurrence la Maîtresse...Rock on!!!...
Some fashion designers know how to stay true to their spirit and inspirations...Season after season, Thomas Wylde fait partie de mon top 5...A lot of poor copies out there will never outdo the master...Or should I say the Mistress...Rock on!!!
LE sac geant en daim frange/perle qui fait rever...Reserve aux grandes!!...
THE giant fringed/beaded dream bag...For talls girls only!!...
LA robe vaporeuse a volants...En soie mprimee de squelettes et plastron a rivets...Ahhhh!!!...
THE floaty ruffled dress...In skeleton printed silk with riveted detail...Ahhhh!!!...
Le prix?...Hors de prix...Alors pour le plaisir des yeux...Ou des filles riches...
The price?...Prohibitive...So, for your eyes only...Or for the rich girls...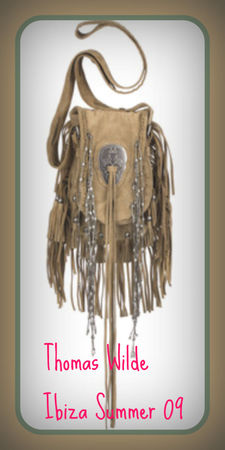 Net a Porter
Le sac Ibiza en daim frange...
The Ibiza bag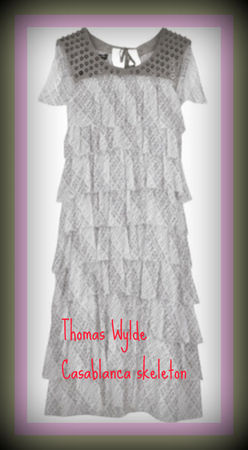 Net a Porter
Robe en soie imprimee squelettes
Silk dress with skeleton all over print