Le soleil est revenu...Un beau soleil d'hiver qui se reflète sur la neige dans le jardin...C'est froid, mais c'est très beau...Ça donne envie de cabane en bois et d'Irish coffee devant la cheminée...En parlant de cabane en bois, je partage avec vous un rêve de toujours...Une cabane dans les arbres....
The sun is back...A beautiful winter sun that reflects on the snow in the garden...It's cold, but really gorgeous...I feel like sipping an Irish Coffee in front of a crackling fire in a wooden cabin...Talking of wooden cabin, I' d love to share with you a very old dream of mine...A tree house...
Réalisées par Blue Forest, une société Anglaise...Selon les rêves du client...Au prix du jolie voiture...Mais les rêves n'ont pas de prix!!!
Designed and built by Blue Forest, a UK company...Custom made to the client's fantasies and dreams...For the price of a very nice car...But we all know dreams are priceless!!!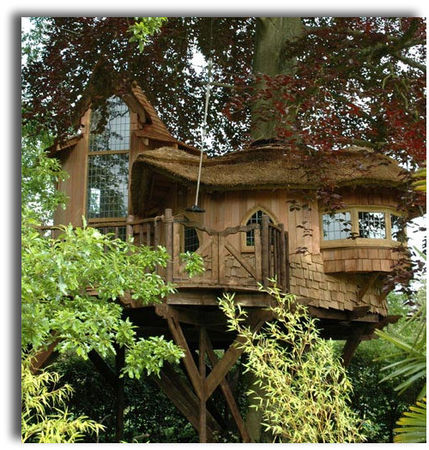 Photos: Blue Forest