Je sais, je sais, il est beaucoup trop tot pour penser a un sac de plage...Neanmoins...
Celui-la, je le veux vraiment!!!
"Ceci est un IT BAG", Longchamp collection 2009 - Cabas toile et cuir
Il n'a pas ete tres bien acceuilli par les Francaises, deja lassees de la vague "It bag"...Mais moi, je vis dans la province Anglaise, au pays des WAGS (Wives and Girlfriends...allusion narquoise au "bling" des copines de footballers...Trop d'argent, pas assez de gout...)...Alors je craque, a mort!!!
La, il est en ecru, mais il existe aussi en orange...Mmmm...Pour aller avec ma montre cadenas H ?
I know, I know, it is far too soon to think Beach Bag...Nevertheless...
I really WANT this one!!
"Ceci est un IT BAG" - This is a IT BAG", Longchamp 2009 -Canvas and leather shopper

So far, it seems to have received a rather frosty welcome from my fellow Frenchies ( the real ones, the actuel "French living in France Frenchies"...) already bored of the "It Bag" thing...Me, I live on a Brit'beach, in WAG territory (...Day job...Loads of money, little style sense...)...Therefore, I LOVE it, I DIG it, I WANT it!!...
Here in off white, but also available in Orange to match my H watch?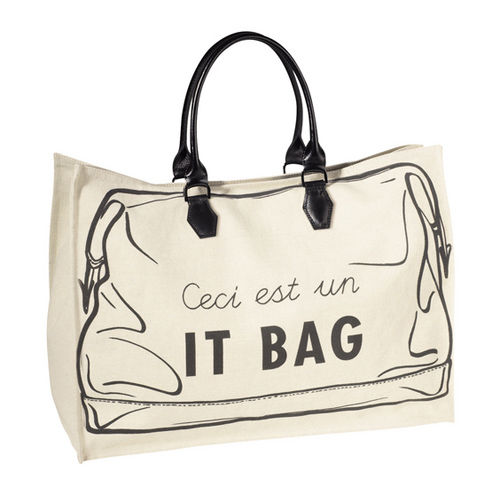 www.longchamp.com